OPEN 6 DAYS A WEEK! Monday through Saturday 8:00am - 5:00 pm

Call us today or e-mail me a picture of your hard to find item.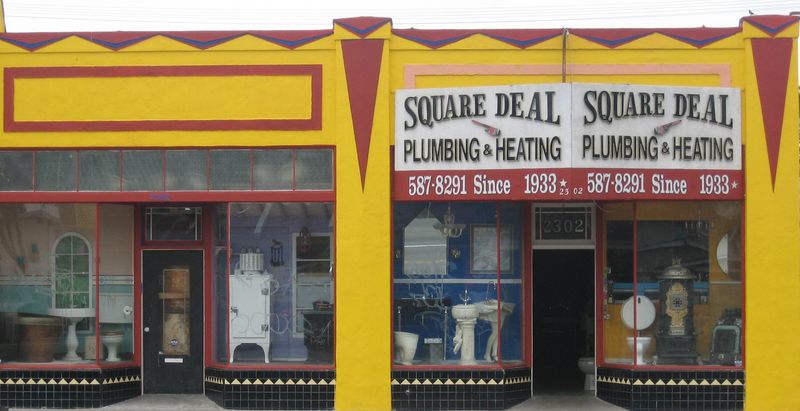 THE STORE WITH MODERN, VINTAGE AND UNUSUAL FIXTURES!

Square Deal Plumbing
2302 E. Florence Ave.
Huntington Park, CA 90255
323.587.8291 Fax.323.587.0422
See more pics @ debbiesbook.com/plumbing OR Click Below!
CLICK HERE TO CHECK OUT SOME OF OUR ITEMS!
E-mail me: costaralbert@earthlink.net
E-mail me your questions!!
IN BUSINESS SINCE 1933, WE ARE HERE TO SERVE YOU WITH ALL YOUR PLUMBING NEEDS.